Get to Know Us
Stephens Electrical Inc. is a family owned and operated business. We strive to maintain a positive work environment. Our Team Members are Dedicated, Dependable, Reliable and Trained Professionals.
"We have different gifts, according to the Grace given us." Therefore, we have the tenacity and innovation to work on any electrical job.
Stephens Electrical, Inc. team members have a wide variety of skills and are proficient in their work. These electrical skills were acquired through training under the International Brotherhood Electrical Workers (IBEW) Local 340.
Stephens Electrical team members have worked in multiple settings in which their electrical abilities were enhanced.


Eric L. Stephens - Co-Owner and President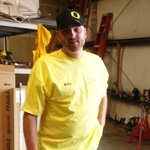 He and his wife started this company in 2005. Within two years, the business grew! Stephens had outgrown their home office and moved into a commercial building. Through out the years, we continue to grow and develop. However, Eric still manages to conduct their business with integrity and a handshake. He believes in absolute honesty and quality work. Eric has always been a diligent person and requires the same of our Team Members. Eric has been in the construction field for many years and has extensive knowledge in all aspects of the business.
In addition to running 3 other successful companies, he volunteers in our community at local charity events. He also is the Board Chair of the Shasta Builders Exchange. When Eric is not working or volunteering, he enjoys spending time with his family, friends, watching most sports (Go Oregon Ducks and Warriors) and fishing.
Eric says one of his biggest joys is watching his daughters play basketball. Whether Eric is at work or relaxing with family and friends, he is just a genuine guy, thankful every day for what he has in life. "Living the Dream" #winning.
Cynthia N. Stephens - Co-Owner and Executive Manager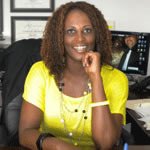 She fondly remembers working on submittals at their kitchen table. Over the years, people have asked her, how do you work with your husband every day? She answers, "with multiple personalities. It's not a disorder" Really it comes down to this, running a business is a lot like raising our 2 daughters, challenging, stressful, difficult, rewarding and wonderful at times. Yet, we are partners in life, so it just makes sense to work together.
Cynthia prides herself in the ability to delegate. With a supportive Team, she was able to start other businesses with her husband as well as continue her education. She has a BA in Psychology from Simpson University along with Teaching Credential from California State University, Fresno.
She and her husband both have a servant's heart. Perhaps, it's because they have both served in the U.S. Armed Forces. Cynthia serves as a Board Member at the Trade School of Shasta Builders Exchange. In addition, she is also a Rotarian and volunteers at our Local Good News Rescue Mission and participates in other local community events.
When not working or volunteering, Cynthia enjoys a great workout, dancing, Karaoke, board games, friends & cleaning (very therapeutic).
Wendy Pearson – General Manager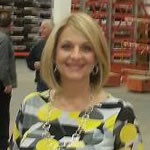 In 2012, Eric and Cynthia shared with Jason (Foreman), their need for an experienced assistant. One that could assist Cynthia as well as help the company grow. Thankfully, Jason's wife knew Wendy was in the market for a career change and with her experience she would be an asset. Wendy has 23 years in finance, real estate lending and business management, all that is essential for a growing company!
Wendy started at Stephens Electrical, Inc (S.E. Inc.) in 2013 as a part-time Office Assistant. It only took her a week to notice that Stephens' vision for growth could not be accomplished working part-time. Another great quality of Wendy, very observant. Since then, Wendy has created and implemented the Purchase Order System, optimized the company website to enhance their service department. She also created and implemented other programs for continual growth of Stephens Electrical, Inc. Wendy's work ethic and loyalty has earned her the position of General Manager to not only Stephens Electrical, Inc but Eric's and Cynthia's other two companies.
When Wendy is not working (I don't know when that is), she still enjoys the small-town life of mountains, lakes and outdoors. She moved to Redding in 1986 to further her career and enjoy the beautiful landscape with her husband (since 1989). Together, they raised two productive and wonderful adults. Wendy appreciates the time she spends with her husband, traveling, boating and visiting with friends. Stephens Electrical, Inc. is grateful that Wendy choose to use her gifts and talents with us!
Jason Andrews – Estimator/Journeyman Electrician/General Foreman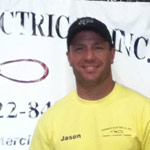 Jason began working in the electrical trade in 1994, joined the apprenticeship program shortly after, and graduated to Journeyman Electrician in 2001. Since joining the Stephens Electrical, Inc. team in 2012 Jason has worked on and overseen various types of projects of commercial and industrial nature. Shasta County Juvenile Rehabilitation Facility and the Humboldt County Office of Education Sequoia Conference Center are two examples of his work. Although Jason's primary responsibility now is estimating projects, he can still be seen in the field meeting with owners, engineers, project managers, and other team members. When Jason's not working, he enjoys spending time with his family, friends, riding dirtbikes, camping, relaxing with his dog, and participating in Crossfit. Jason is always willing to help others when called upon!
Jon Hobbs – Journeyman Electrician/Foreman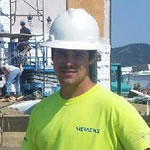 Starting his electrical career in 2004, coming to Stephens Electrical, Inc. as an apprentice in 2012, he graduated from the Apprentice Training program with the highest award given, the IBEW 340 North Inside wireman Morris Boychuck award, for outstanding performance. Jon can be seen at various projects throughout the day, checking on progress, safety, and lending a helping hand.
When asked what should go into his bio he replies with "he grew up in Marysville, Ca and moved to Redding (God's Country) in 2006 when it was rumored that the beer flows like wine and beautiful woman instinctively flock like the salmon of Capistrano" Yes, Jon is a funny guy!
Jon spends his time away from work with his wife raising their 4 daughters (all under the age of 7) gardening, building outdoor features, fishing, and reading.
Chad Frandsen – Journeyman Electrician/Foreman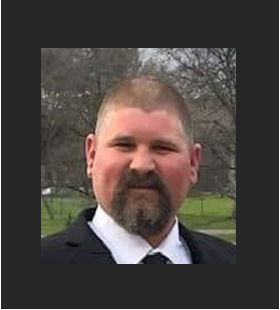 Originally starting in 2013 as a journeyman, Chad is a natural leader and skilled electrician. During the day Chad can be found in Red Bluff on the High School project that he is running and then in the evening at one of his 5 kids' sporting events. Together with his wife, (who works and is in college) he is managing to raise a family and be a successful contributor to our community. It is wonderful to see how he inspires his team of apprentices and others around him!
Travis J Rodrigues Journeyman Electrician/Foreman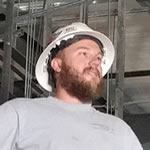 Travis came to Stephens Electrical in the summer of 2018 and was immediately placed on a fast paced, highly technical, team member loaded project, successfully completing the project even with the Carr Fire burning and being evacuated from his home for a week.
Travis together with his wife relocated to Redding from Nevada as, this is where her family lives. Quick witted, smart, and skilled, Travis can be counted on to get the job done every time!
Jerry Ogle, Journeyman Electrician
Jerry's "Journey" in becoming an electrician began in October 2014, when he joined I.B.E.W. Local 340 and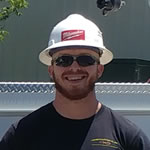 was dispatched to Stephens Electrical (where he has stayed the entire time).  Now, after 5 years of on the job training, graduating from the J.A.T.C. program, and after successfully passing his state exam Jerry has earned the classification of Journeyman Electrician.  Jerry has worked in power plants, on school projects, medical facilities, and jails so, he has learned a thing or two!
We are proud to have Jerry on our team!
Kody McElmurry - Journeyman Electrician
Journeyman Electrician started with the team in 2015.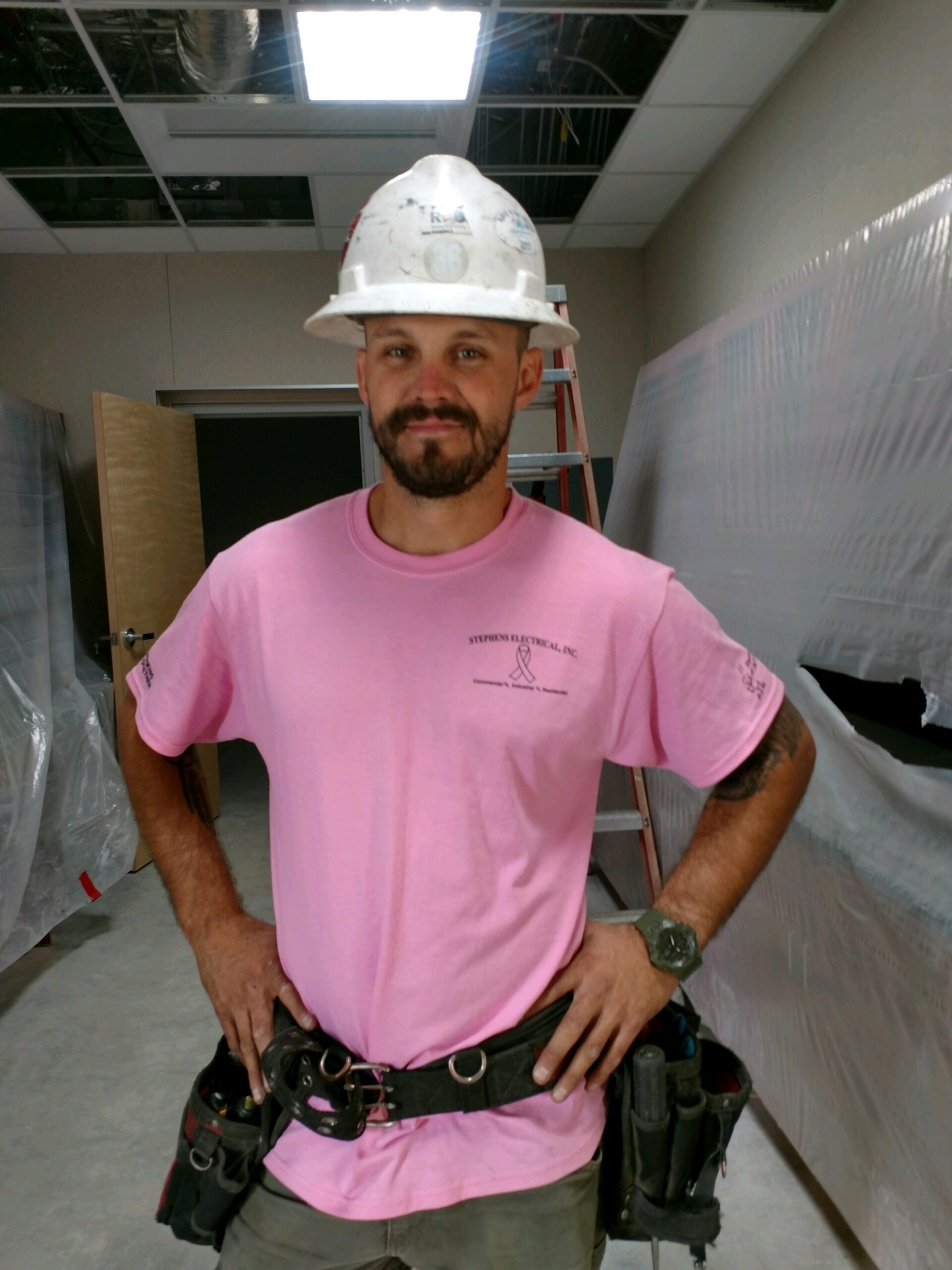 Kenny C.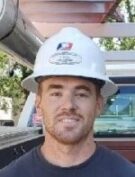 Sam T.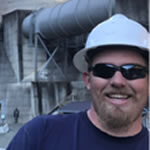 Colin M.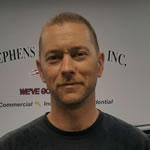 Chase M.