Introduction to Our Program
State and Federal law, as well as company policy, makes the safety and health of our Team Members the first consideration in operating our business.
It is the intent of Stephens Electrical, Inc. to comply with laws concerning the operation of the business and the health and safety of our Team Members and the public. To do this we must constantly be aware of conditions in work areas that can produce or lead to injuries. No team member is required to work on project sites known to be unsafe or dangerous to their health. A Team member's cooperation in detecting hazards, reporting dangerous conditions and controlling workplace hazards is a condition of their employment, as well as, immediately informing supervisors of any situation beyond their ability or authority to correct. Team Members are not disciplined and do not suffer any retaliation for reporting a safety violation in good faith.
Safety First Priority
The personal safety and health of each team member of Stephens Electrical, Inc. is of primary importance. Prevention of occupationally induced injuries and illnesses is of such consequence that it will be given precedence over operating productivity. To the greatest degree possible, management will provide mechanical and physical protection required for personal safety and health.
Team Member attendance for weekly tailgate meetings is mandatory.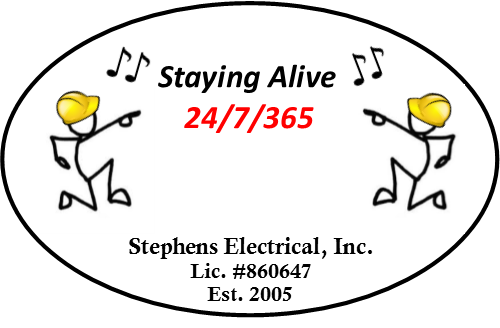 #bediligent #stayingalive24/7/365